Wild Mountain Golf Dealer Info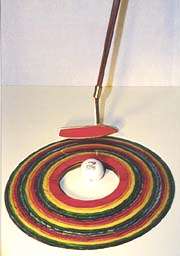 Wild Mountain Golf has unique gift items for home, office, clubhouse, and awards programs. Let our representative show you how to increase your profits as well as your brand recognition with The Infinite Holeand other fine Wild Mountain Golf putting instruments, gifts and golf accessories.
Laser engraving is available on almost all of Wild Mountain Golf's items including The Infinite Hole . Make your company stand out from the rest when you are thinking about gift giving or awards programs.
You will sell more Wild Mountain Golf products because we help your marketing by providing you with proven ideas that really work!
Click here to find some of the ideas that we have come up with.
For more information, either call, fax or contact Wild Mountain Golf.
Selling Wild Mountain Golf Products
A number of golf resorts and country clubs have ordered laser engraved executive packages for tournament prizes. We reproduce logo's for company names, or event names for special occasions, member guest tournaments, company outings, charity events, etc.

Golf Club Promotions - Business Promotions, Customer Thank You Gifts, Sales Incentives, tournament prizes.
One company ordered hundreds of hand crafted classic putters in Tropical Red Passionwood. This project increased sales dramatically and it was the most successful sales incentive promotion they had ever done for distributors.
Golf Shop Sales - Golf resorts, country clubs and stores can custom logo the Infinite Hole . Golfers purchase for collecting and remembering great visits and vacations.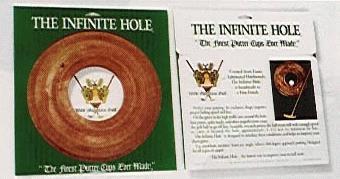 Retailers display on check out counter and on wall with golf gloves. They tell us golfers say, "I'll take a glove, a dozen balls and this Infinite Hole for practicing."
The Pro at one country club told us his staff enjoys practicing with the Infinite Hole in the pro shop. Invariably, the customers come over to try it and every single one who tries it, buys it.
Great gift idea with year around appeal, holidays, birthdays, Father's Day, Mother's Day etc. Great for the golfer who has everything!
Client: Eastlake Golf Course

Objective: To raise money for refurbishing the golf course and club house by obtaining corporate sponsors.

Item: An exact duplicate of Bobby Jones' putter, Calamity Jane, in a mahogany club box.





Strategy: In order to refurbish the golf course, it was decided that they would offer the replicated putter to any corporate sponsor that donated $250,000 or more. The putter is put in a mahogany box with a plexi-glass top engraved with the name, Calamity Jane, for displaying in an office.

Results: The sponsors are given a gift that not only is a symbol of their donation, but a symbol of what the game of golf is all about - perfect for any golf fanatic. The fundraising committee has set a goal of having 100 sponsors, relying on the success of the putter as an incentive.


For more information, either call, fax or contact Wild Mountain Golf.